3
Aug
20091 comment
Fostering Freedom of Expression and Combating Bureaucracy
My sister's husband, Andreas, is a teacher. He and his colleague recently finished a video introducing their school (actually a film about their school): Im Trüben gefischt: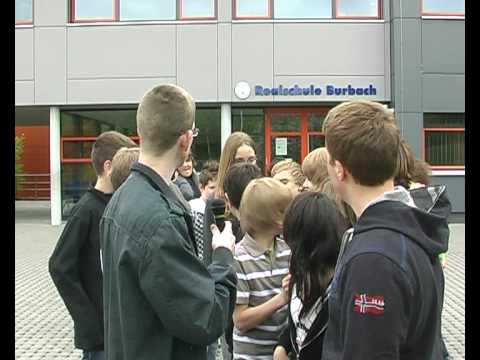 My sister Kristina is a teacher, too.
The International Standard Classification of Education (ISCED) composed by UNESCO distinguishes between different levels, groups and fields of education: Level 0 – Pre-primary education; Level 1 – Primary education or first stage of basic education; Level 2 – Lower secondary or second stage of basic education; Level 3 – (Upper) secondary education; Level 4 – Post-secondary non-tertiary education; Level 5 – First stage of tertiary education; Level 6 – Second stage of tertiary education.
Something common to all levels of education is that the recipients are usually human beings with emotional level (cognition), consciousness and knowledge. The main question is how to make knowledge out of cognition. The officially pre-determined study materials and the degree of participation of the listeners are the basic points, where universities and schools differ.
Also my Mother Reet has been a teacher.
My Mother – she has 35 years of teaching experience – started her work as a teacher in 1961. At that time, the teacher's figure, self-made paper teaching aids, books and copy-books were the only things that carried information to the listeners (except extra-school activities). 
Today, I have heard discussions on the topic, whether teachers and lecturers could be replaced with videos. 
The University of Tartu frequently puts up videos on lectures and other important events that is very convenient. But when I attended Noam Chomsky's video lecture at Charlemagne during my trainee period at the legal service of the European Commission (starting in October 2003), I was quite disappointed that it was not a "real" lecture.
FOLLOW – The film Im Trüben gefischt was awarded 2nd prize at German schoolfilms contest. You can watch the film at www.cineschool.de (CINESCHOOL – das Portal für Schülerfilme).